Years Proudly Serving Our Customers
14x
ETHISPHERE: World's Most Ethical Company**
Find the Right Coverage for Your Business
Not sure what coverages you need?
Take this simple 3-question quiz to find out.
What industry are you in?
Type keywords that best describe your business. Select the closest match.
If you don't find your business, select "Other" or give us a call at
866-256-1860
---
Please select one or more options.
Where is your business located?
What Is Business Insurance?
Business insurance, also known as
commercial insurance
, helps protect business owners from unexpected losses.
There are many types of insurance options that can help protect the company you've worked hard to build. They can help protect your business from:
Daños a la propiedad
Legal liability
Employee-related risks
For the last 50 years, we've helped countless companies get the right coverages, protecting their businesses and keeping their employees safe. During that time, more than 18,000 of them have given us a 4.8 star claims rating.*
Get a business insurance
cita
today. In just a few minutes, you can find out how we can protect your business.
Choose the Best Types of Business Insurance
Business property insurance, also called commercial property insurance, helps protect your owned or rented building, tools and the equipment you use to operate your business.
Data breach insurance, also known as cyber insurance, helps cover liability expenses from technology-related risks such as a data breach or cyberattack. If you collect, store, send or receive customer information, it's important to protect against cyber risks.
Commercial auto insurance helps cover the cost of an auto accident if you or your employee is at fault. If you or your employees drive a vehicle for business reasons, having the right commercial vehicle insurance is important.
This helps protect your business and its assets in the event of a lawsuit for things like negligence, bodily injury, property damage, libel and slander.
Professional liability insurance helps protect you and your company if you're found negligent in the professional services you provided to a client, even if you didn't make a mistake.
Most state laws require you to carry this insurance to help compensate employees for expenses associated with work-related injuries or illnesses like medical bills, rehabilitation and lost wages.
General liability insurance, also known as business liability insurance

Commercial property insurance, also known as business property insurance

Business income insurance, also known as business interruption insurance
What's the Average Cost of Business Insurance?
Business insurance costs
vary because every company has unique needs. You can use the table below to see the average cost business owners paid for coverage with The Hartford:
1
| Cobertura | Average Annual Premium | Average Monthly Premium |
| --- | --- | --- |
| Business Owner's Policy (BOP) | $1,019 | $85 |
| General Liability Insurance (GLI) | $805 | $67 |
| Seguro de compensación para trabajadores | $1,028 | $86 |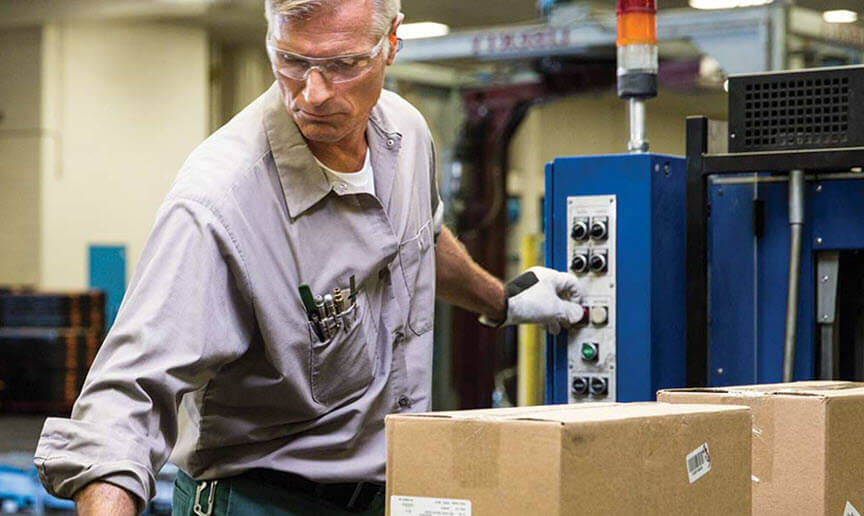 Popular Industries We Insure
Popular Professions We Cover
Business Insurance in My State
Note: Coverage is not available in all states.
The Hartford Business Insurance: Trusted Experience
Many insurance companies offer the same coverage. That's why it's important to find an insurer that truly has your back. We're honored to be a trusted insurance company for businesses of all sizes.
Coverage You Can Trust
For more than 200 years, we've helped over 1 million businesses just like yours.
World's Most Ethical Company
Ethisphere named us a World's Most Ethical Company® 14 times.**
Whether you have questions about insurance options or need help with a claim, we're here to help. Get a business insurance
cita
 hoy mismo.
More Answers to Frequently Asked Business Insurance Questions
Comentarios de los clientes
"[The] customer service representative was detailed on different options that would cater to my small business needs."
Willie
"Our experience with [them] has been excellent and easy."
Jon
"[They] took care of our claim without involving a great deal of my time."
Martha
"You know you never think of workers' comp until you pay for it and when that accident happens."
Marcar
"Claim was so easy to place online. Within 15 minutes … everything was taken care of almost immediately."
Carl
"I'm confident that [they] will provide the highest level of service and support among business insurance providers."
Chris
You Might Be Interested In:
What you need to know when picking your property coverage.
Last Updated: October 6, 2023
1 Premium amounts presented are based on monthly premium paid by The Hartford's Small Business customers between 1/1/22 and 9/14/23 for 12-month policies. Premium is derived from a number of factors specific to your business and may vary.
Divulgaciones adicionales a continuación.