Years Proudly Serving Our Customers
#1
Digital Small Business Insurer***
What Is an Independent Agent?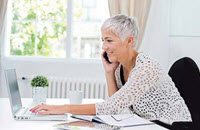 An independent agent is a person that sells insurance products from various companies in the insurance industry. Independent agents and brokers don't work for a specific insurer. Instead, independent agents work for an insurance agency. So, they're able to give their clients options when they're looking for insurance protection.
How Do Captive, Direct Sales and Independent Insurance Agents Differ?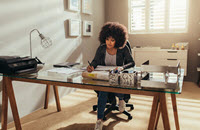 There are three types of insurance agents that each sell insurance differently:
Captive agents only sell insurance for one company.
Direct sales agents represent the insurance company they work for. As an employee of an insurer, they sell products directly to customers.
Independent agents sell insurance products from many insurance companies.
Captive Agents
Captive agents only sell insurance for one company. They can either be independent contractors or an employee of the insurer.
Captive agents may have a salary or work on a commission where they receive a portion of sales they make.
Direct Sales Agents
Direct sales agents are usually employees of the company they sell insurance for.
For example, if a small business owner is looking for car insurance, they can go to an insurance carrier's website or call the company to request a quote. From there, they can work with a salesperson of the insurer to cover their commercial auto insurance coverage.
Independent Agents
Independent agents sell policies from various insurance carriers.
When it comes to buying insurance, an independent agent can provide business owners coverage information from different insurers. Since not every insurance company is the same, they can compare business insurance coverage and pick the policy that best meets their needs.
Benefits of Getting Appointed With The Hartford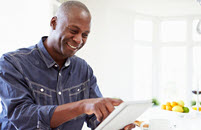 When you're appointed with The Hartford as an independent agent, it means getting innovative solutions to improve margins, boost policy retention and grow your business. Other benefits we offer include:
Faster and easier quoting, where 75% of quotes are ready to issue with no underwriting approval
Increased agency efficiency due to real-time automated processes and streamlined workflows
Responsive support from dedicated sales and underwriting teams who have local business knowledge and whose main goal is to help you write business
Get appointed with The Hartford and see why we're a trusted choice by other agents.
Última actualización: 27 de marzo de 2023
*** Based on a 2021 study by Keynova (formerly Dynatrace).
Additional Resources for Insurance Agents
Some additional resources for insurance agents include: