What Is General Liability Insurance Coverage?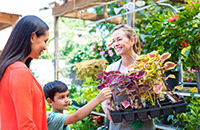 General Liability Insurance coverage (GL) helps protect your business from property damage claims, bodily injury claims and personal and advertising injury claims that could put your business assets at risk.
Commercial General Liability insurance (CGL), also known as Business Liability Insurance or General Liability Insurance provides coverage for customer injuries, damage to others' property, and lawsuits. It can help pay for medical expenses as well as legal costs if an incident leads to a lawsuit.
Consider The Hartford for your Commercial Liability Insurance, it offers some of the broadest business insurance coverage available today.
What Does Commercial General Liability Insurance Cover?
Commercial General Liability insurance helps protect businesses and their employees from the risk of lawsuits involving claims of bodily injury, property damage, libel, slander and more.

For example, Commercial Liability Insurance coverage can help cover the costs related to claims of:
Bodily injury or property damage – for claims that your business caused someone bodily harm or damaged someone's property.
Reputational harm – for claims of malicious prosecution, libel, slander, wrongful eviction, violation of the right of privacy and more.
Advertising errors – for claims of copyright infringement in your advertisements.
Medical payments – to help cover medical costs if someone sustains an injury at your business.
Damage to rented property – if property you rent is damaged by fire, lightning or explosion.
Commercial Liability Insurance from The Hartford provides some of the broadest business insurance coverage available today. General Liability is one of the coverages included in our
Póliza para propietarios de empresas
and it is also available as stand-alone coverage.
How Much Does General Liability Insurance Cost?
El costo de la prima de la póliza del seguro general contra terceros (GL) varía considerablemente según el negocio. Several factors are baked into the calculations that ultimately determine a business's GL policy premium. These factors include the type of business – as you would imagine, companies in higher risk industries, like construction for example, are charged higher premiums than lower risk businesses, like consulting companies.
Other factors that figure into a premium rate calculation include the years of business experience in the industry, where more experience may equate to lower rates; and the location, size and condition of your business premises. A veces su historial de reclamaciones de seguro también pueden considerarse un factor.
Then there are policy specific details that also affect your rate such as coverage limits – higher coverage limits cost more. Por otra parte, optar por deducibles más altos puede ayudar a reducir el costo de las primas.
To learn more about what a General Liability Insurance policy will cost your business; get a free
GL quote
en línea.
Why Do You Need General Liability Insurance?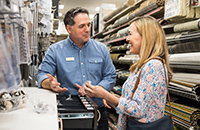 Many business owners wonder why they need General Liability Insurance and the answer is simple; you need GL insurance to help protect your business from the potentially devastating costs of liability claims that may arise from even the most common business situations. These include: if you or your employees represent your client's business, meet with clients face-to-face, work on or with others' property, or use third-party locations for business activities. You'll also want GL if you need protection for advertising injury lawsuits or have clients or customers who require proof of insurance before signing into a contract. Get a
GL quote
.
¿Qué es un seguro general contra terceros especializado?
Specialty General Liability insurance (SGL) is designed for "higher hazard" liability exposures that typically involve unique products, services and premises risks. Our SGL group includes underwriters,
risk engineering
consultants and liability claims specialists who are experienced in hard-to place and special products and premises risks. Ofrecemos soluciones para fabricantes, distribuidores mayoristas e importadores de productos de difícil comercialización, así como también otros con exposiciones de responsabilidad general únicas o difíciles. Nuestra cobertura de responsabilidad general especializada y servicios están diseñados para brindar una solución total, en forma independiente o combinada con otras soluciones de The Hartford. Nuestra cobertura ayuda a proteger contra daños de terceros y costos de defensa además de otras exposiciones a altos riesgos.
Extended Business Liability Insurance Coverage & Risk Engineering
Extending Your Coverage – If a contract requires a business to add individuals/entities to its business liability insurance coverage, The Hartford helps make it easy to add them to the policy.
Improve Safety and Reduce Risk – One of the best ways to avoid a lawsuit is to run the safest business possible. The Hartford's Ingeniería de riesgo group is part of our General Liability Insurance policy team and can help with one-on-one risk management consultations and safety seminars. Además pueden encontrar formas para que las empresas ahorren dinero con descuentos en servicios como la instalación de equipos de seguridad y la adopción de las mejores prácticas.
Is Business Liability Insurance Required by Law?
Business Liability Insurance is not usually required by law but can protect your business and personal assets from being taken in a judgment against you or as a tenant if you cause damage to a property you rent. Some states require coverage when applying for professional licenses such as a plumber's license or an electrician license.
More Answers to Frequently Asked General Liability Insurance Questions