Years Proudly Serving Our Customers
14x
ETHISPHERE: World's Most Ethical Company**
What Is Professional Liability Insurance Coverage?
Professional liability insurance protects businesses when employees make mistakes in the professional services they've provided to customers or clients. This coverage is also known as
errors and omissions insurance
(E&O). Even if you're an expert in your business, mistakes happen. And if your client or customer thinks a mistake in your professional services caused a financial loss, they can sue you.
Why Is Professional Liability Insurance Important?
If your business offers professional services and you don't have professional liability coverage, you can be held liable if a customer believes you made a mistake. Even if it didn't cause them financial loss, you can still get sued.
What Does Professional Liability Insurance Cover?
Negligence: If services you or your company provided result in damage or injury to a client.
Misrepresentation: If a client claims that false or misleading information convinced them into a contract agreement with you or your company, which lead to damages to the client.
Inaccurate advice: If a customer claims you provided advice that caused them damage.
Personal injury: If someone accuses you or your business of libel or slander, whether it's true or not.
Copyright infringement: If someone claims you or your business used their copyrighted work without their permission.
Defense costs: Professional liability insurance can help cover your defense costs if a client sues you for mistakes in the professional services you provided them. Defense costs include attorney fees and other court-related expenses.
Even if you didn't do anything wrong and believe you've made no mistakes, your client can still sue your business. Without coverage, you'll have to pay expensive legal defense costs out of pocket.
Professional liability insurance can help your business if:
Su accounting firm makes a clerical error that costs your client thousands of dollars.
A client sues your florist shop for errors in the services you provided after you failed to deliver flowers on time for their wedding.
Su bienes raíces firm recently sold a townhouse to a couple that was planning on starting a daycare. However, when the couple moved in, the townhouse association informed them they couldn't use the property for a business. The new owners decide to sue you for negligence.
Who Needs Professional Liability Insurance?
You may be wondering
who needs professional liability insurance
. It's an important coverage that business owners who provide a service to a client or customer should have. You'll want to get professional liability insurance coverage if you:
Have to sign a contract that requires you to carry coverage
Offer professional services directly to customers
Regularly give advice to clients
How Much Does Professional Liability Insurance Cost?
Your cost is unique to your business. What you pay for professional liability insurance will vary by product, limits chosen and risk class or hazard group of your business.
| Producto | Avg. Minimum Monthly Premium***1 |
| --- | --- |
| Misc. Professional Liability Standalone Coverage | $76 |
| Misc. Professional Liability Endorsements | $32 |
| Architects and Engineers Professional Liability | $257 |
| Healthcare Professionals Professional Liability | $98 |
| Errors & Omissions Insurance for Technology Companies | $86 |
*** Quotes will vary by business depending on the size of your business, the state your business is located in, coverage limits chosen, and the risk class your business is associated with.
Policy details, like coverage limits
Type of business
Lugar
Business size, number of employees and clients
Years in business
Claims history
Copies of contracts
Documentation procedures
Any information about previous errors and omissions coverage
Quality control processes
Employee training initiatives
Your Fast and Free Quote Is Here
Get the professional liability insurance you need to protect your business.
Iniciar cotización
A Big Help for Small Business Owners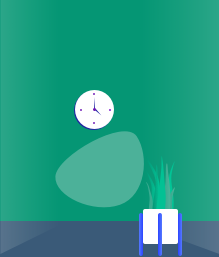 Interior Design Business
Jane owns an interior design business. Recently, a client's custom furniture didn't fit and now Jane is being sued. Luckily, Jane is an insured professional and has a Business Owner's Policy with professional liability insurance, which will help pay for her legal fees.
Many small business owners don't realize the big benefits of professional liability insurance.

IT Professionals are required to carry general liability insurance.
States and hospitals require healthcare professionals to carry professional liability insurance.
How Does It Help?
Professional liability insurance protects against common claims like negligence, misrepresentation and inaccurate advice. It will also help cover violations of good faith and fair dealing. If a client sues you, this policy may help pay your legal expenses.
To learn more about professional liability insurance, get a quote from us today.
Looking for Professional Liability Insurance Coverage?
The Hartford makes it easy to get a professional liability insurance quote online.
Iniciar cotización
How Professional Liability Insurance Works
Many insurance companies write a professional liability insurance policy on a claims-made basis with a retroactive date and extended reporting period.
The retroactive date means you're covered for incidents that happen on or after a specified date in your policy.
The extended reporting period helps cover claims filed within a certain time after your policy expires. This is generally a 30- to 60-day period, but you can extend this period to a year or more for an additional cost.
Your insurance company only covers claims against your business during your policy period within the extended reporting period. And the claim must be from a covered error or omission that happened after your policy's retroactive date. It can help cover:
Damages
Legal defense costs
Disciplinary proceedings
Loss of earnings
Subpoena assistance
Some policies can also be written on an occurrence policy. This means there will be coverage for losses that happen during your policy period, even if the claim gets reported after your policy expires.
CLAIMS-MADE EXAMPLE
Since the claim was reported during the policy period and the loss occurred after the retroactive date, it would be eligible for coverage under a claims-made policy.
If a claim is brought after the policy's expiration, it can get coverage if it's reported within the extended reporting period.
Professional Liability Insurance FAQs
What's the Difference Between Professional Liability Coverage and General Liability Coverage?
The main difference between general liability and professional liability is in the types of risks they cover. General liability insurance covers physical risks, such as bodily injuries and property damage. Professional liability insurance covers more abstract risks, such as errors and omissions in the services your business provides. To make sure your business is fully protected, it's a good idea to carry both types of insurance.
Is E&O Insurance the Same as Professional Liability Insurance?
Yes, errors and omissions insurance is the same type of coverage as professional liability insurance. E&O insurance helps protect you and your company if a third party claims that you or your business made a mistake in the professional services provided. Just like professional liability insurance, E&O insurance coverage can help cover the costs if a customer files a claim against your small business.
Find Out More About Professional Liability Insurance
Contenido adicional
Liability coverage is required if you want to protect yourself from potential legal action.
Otras coberturas para empresas
We offer insurance coverages for companies of all sizes – large and small.
Last Updated: October 16, 2023
1 Premium amounts presented are based on monthly premium paid by The Hartford's Small Business customers between 1/1/22 and 9/14/23 for 12-month policies. Premium is derived from a number of factors specific to your business and may vary.
Divulgaciones adicionales a continuación.