Get the Best Commercial Insurance for Your Small Business
As a property and casualty insurance company with more than 200 years of experience, we've helped protect companies of all sizes. From small companies to large corporations, our commercial insurance policies can help protect you and your employees from different risks.
No base su decisión en lo que decimos únicamente. More than 16,000 people have given The Hartford commercial insurance a 4.8 star rating.* We're also honored to be one of the most trusted commercial insurance companies. In fact, Ethisphere has named us a World's Most Ethical Company® 14 times.**
Commercial Insurance vs. Business Insurance
You may have read articles about commercial insurance and
seguro de negocio
when you were shopping for protection. They're the same thing! Both commercial insurance and business insurance cover your business and its employees.
Common Types of Commercial Business Insurance
Getting the right type of insurance is important to protect your business. Many small business owners start with a
Business Owner's Policy (BOP)
for their commercial insurance needs. Other common types of commercial insurance include:
Business property insurance, also called commercial property insurance, helps protect your owned or rented building, tools and the equipment you use to operate your business.
Data breach insurance, also known as cyber insurance, helps cover liability expenses from technology-related risks such as a data breach or cyberattack. If you collect, store, send or receive customer information, it's important to protect against cyber risks.
Commercial auto insurance helps cover the cost of an auto accident if you or your employee is at fault. If you or your employees drive a vehicle for business reasons, having the right commercial vehicle insurance is important.
This helps protect your business and its assets in the event of a lawsuit for things like negligence, bodily injury, property damage, libel and slander.
Professional liability insurance helps protect you and your company if you're found negligent in the professional services you provided to a client, even if you didn't make a mistake.
Most state laws require you to carry this insurance to help compensate employees for expenses associated with work-related injuries or illnesses like medical bills, rehabilitation and lost wages.
Additional Types of Commercial Small Business Insurance
Different types of businesses have unique insurance needs, and not all businesses need the same types of commercial insurance. We're here to help you get the right type of coverage. You can tailor your commercial insurance policy and add optional protection, such as:
How Much Does Commercial Business Insurance Cost?
On average, a Business Owner's Policy (BOP) costs $261 per month or $3,125 per year with The Hartford.
1
Keep in mind that
commercial insurance costs
often vary because every business has unique needs. A few factors that might influence your business insurance costs include:
Lugar
Number of employees
Business type
Límites de la cobertura
Claims history
Getting the Right Commercial Insurance Quote
Getting
commercial insurance quotes
for your business shouldn't take a lot of time. That's why we've made it as fast and easy as possible. In just 10 minutes, you can get a custom commercial insurance quote for your business.
Looking for a Commercial Insurance Policy?
The Hartford makes it easy to learn more about commercial insurance costs by getting a quote online.
Iniciar cotización
Business Insurance in My State
Note: Coverage is not available in all states.
Commercial Business Insurance FAQs
Tailor Commercial Insurance to Your Needs
Our commercial insurance specialists are here to help make sure you get the right coverage.
Iniciar cotización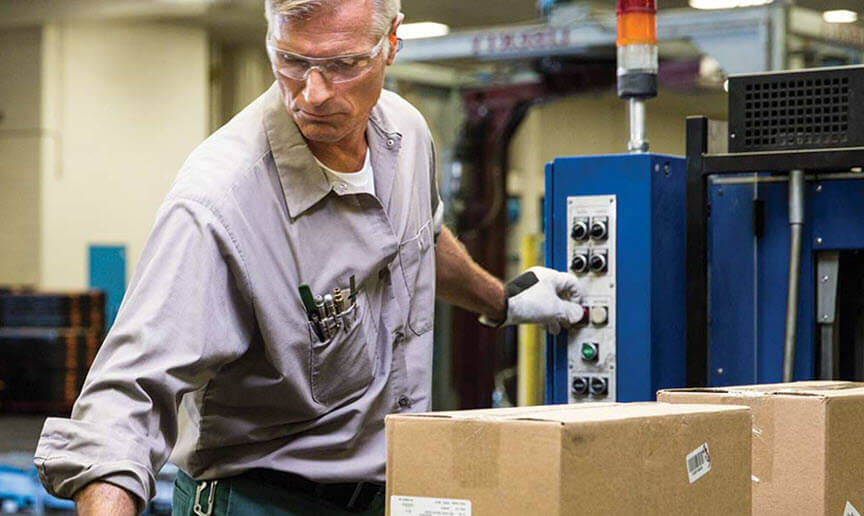 Popular Industries We Insure
More Answers to Frequently Asked Commercial Insurance Questions
Seguro comercial para automóviles
Seguro de propiedades comerciales
Commercial General Liability Insurance
Last Updated: November 17, 2023
1 Premium amounts presented are based on monthly premium paid by The Hartford's Small Business customers between 1/1/22 and 9/14/23 for 12-month policies. Premium is derived from a number of factors specific to your business and may vary.
Divulgaciones adicionales a continuación.
You Might Be Interested In:
Find out when to get it and how it can help protect your new company.
Read about the damage winds can cause and how to protect your company.