Obtenga una excelente cobertura en minutos
Solo debe hacer unos cuantos clics.
Choose The Hartford for Your AR Business Insurance Needs

Arkansas is home to over 255,000 small businesses, making up 99.3% of companies in the state. In fact, small businesses in Arkansas employ 490,680 workers. To be considered a small business in AR, companies need to have fewer than 500 employees.
1
Types of Arkansas Business Insurance Offered
Arkansas Professional Liability Insurance
Negligence
Misrepresentation
Inaccurate advice
Some scenarios that professional liability insurance can help cover include your:
Interior design firm failing to provide the agreed upon services for a client.
Accounting firm providing inaccurate financial advice to a client.
Graphic design company incorrectly designing a client's website the way they expected.
Arkansas Business Owner's Policy Insurance
Nuestra página
Póliza para propietarios de empresas
(BOP) combines business property and liability insurance into one policy for your small business. Your BOP can help protect your business from damages caused by fire, burglary or other covered disasters. BOP coverage also helps your business pay the costs related to claims of:
Daños a la propiedad
Lesiones corporales
Personal and advertising injury
Small business owners should consider a BOP if their AR business:
Has a physical location, like a home office or rented/owned space where you do business.
Could get sued by clients or customers. For example, a customer gets hurt in your place of business and goes to the hospital, suing you for their medical costs.
Owns physical and digital assets that can be damaged or stolen, like digital hardware and software, tools, inventory, furniture, customer information and other data.
Arkansas Workers Compensation Insurance
Arkansas requires businesses with three or more employees to have workers' compensation insurance.2 This policy helps cover:
Atención médica
Lost wages
Funeral costs
If the family of an employee decides to sue your Arkansas business, workers compensation insurance can help cover the legal fees.
Arkansas General Liability Insurance
Lesiones corporales
Daños a la propiedad
Personal injuries
Advertising injuries
This business liability insurance typically includes coverage for:
Damage to rented property if the damages occur from events like an explosion, fire or lightning.
Bodily injury or property damage for claims that your business in Arkansas caused someone bodily harm or damaged their property.
Reputational harm to help cover the cost of claims of libel, malicious prosecution, slander, wrongful eviction and more.
Medical payments for help defraying the costs of medical expenses if someone at your business gets injured.
Arkansas Commercial Umbrella Insurance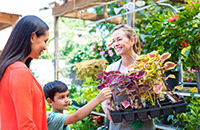 Arkansas
commercial umbrella insurance
offers liability coverage to protect you against the cost of claims that are higher than your primary insurance policy. This makes commercial umbrella insurance another added layer of protection for your business. Without commercial umbrella insurance, you'll have to pay the cost of claims that exceed your primary policy limits out-of-pocket.
Arkansas Minimum Business Insurance Requirements
If you have more than three employees at your Arkansas business, you'll need workers' comp insurance coverage. However, there are exceptions. So, if you have less than three employees, check to confirm you're properly following the workers' compensation laws.
How Much Is Small Business Insurance Per Month in AR?
The average monthly cost of small business insurance in Arkansas is different for every business. This is because it can be based on factors like your:
Industria
Type of assets
Property owned
Number of employees
Size of payroll
Claims history
Business Insurance in Little Rock, Conway and More
No matter where you're located in AR, we've got you covered. For instance, you can get:
Business insurance in Conway AR
Business insurance in Bentonville AR
Business insurance in Little Rock AR
Business Insurance in Fayetteville AR
Business Insurance in Fort Smith AR
Business insurance in Hot Springs AR
Business insurance in Rogers AR
Business insurance in Russellville AR
Commercial insurance in Little Rock AR
Additional Arkansas Business Insurance Links
Get a quote
for business insurance in Arkansas from The Hartford today.
1 Small Business Administration (SBA), "2020 Small Business Profile: Arkansas"
Links to Arkansas Workers' Compensation Insurance Pages
More Answers to Frequently Asked Business Insurance Questions