Obtenga una excelente cobertura en minutos
Solo debe hacer unos cuantos clics.
Written by: Chloe Silverman, Senior Writer at The Hartford
Reviewed by: Gene Marks, CPA, Author & Small Business Owner
What Is Errors and Omissions Insurance?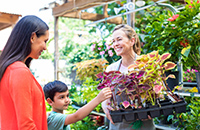 Errors and omissions insurance, also known as E&O insurance and
professional liability insurance
, helps protect your business from lawsuits that claim you made a mistake in your professional services. This insurance can help cover your court costs or settlements, which can be very expensive for your business to pay. Learn more about what
errors and omissions insurance coverage
is.
What Does E&O Insurance Cover?
Errors and omissions insurance helps protect business owners from claims of:
Negligence
Errors in services given
Omissions
Misrepresentation
Violation of good faith and fair dealing
Inaccurate advice
If someone sues your business for making a mistake in the professional services you've provided, this insurance can help cover your:
Attorney fees, which cost an average of $3,000 to $150,000.
Court costs, like reserving a courtroom or paying for expert witnesses.
Administrative costs to put your defense together, such as paying office managers or court reporters.
Settlements and judgments, which can cost a couple thousand to millions of dollars.
Errors and omissions insurance only helps cover claims if:
It's filed within your policy period or the extended reporting period.
The incident occurred on or after your retroactive date.
The retroactive date means incidents that happen on or after a certain date in your policy are eligible for coverage. The extended reporting period helps cover claims filed within a certain period of time after your policy expires. The retroactive date is important because some events that result in a loss for a client might not be apparent until a few years later when the court summons arrives in the mail. By having an older retroactive date, you will have more protection from events that happened in the past that have not surfaced yet.
What Errors and Omissions Insurance Doesn't Cover
Errors and omissions insurance doesn't help cover claims from events that happened before your policy's retroactive date. It also doesn't help your business with claims filed after your policy's extended reporting period.
Be aware that errors and omissions doesn't cover every type of liability claim. This insurance won't help your business with claims of:
Illegal acts and purposeful wrongdoing, such as intentionally breaking the law or deceiving your customers or clients.
Bodily injury or property damage that your business causes. For these kinds of claims, you'll need a general liability insurance policy.
Employee injuries or illnesses caused by their work. A el seguro de compensación para trabajadores policy can give your employees benefits to help them recover from a work-related injury or illness. Be aware that many states require this coverage if you have employees.
Discrimination or harassment in the workplace that your employees file. Getting employment practices liability insurance can help cover these types of claims.
Why Do You Need Errors & Omissions Insurance?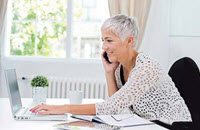 Without errors and omissions insurance, the cost of liability claims can be so expensive that they could put your business at risk of closing. Even if your customer drops their claim, your legal expenses could still be thousands of dollars. And if you're found at fault or agree to settle the claim out of court, you can expect to pay a large amount out of pocket. That's why it's important to protect your business with errors and omissions coverage.
Who Needs an Errors & Omissions Insurance Policy?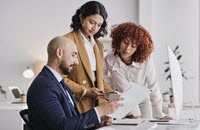 Businesses that provide a service to customers should carry errors and omissions insurance. This includes many types of professionals, including:
Errors and Omissions Insurance Cost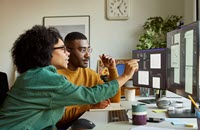 Every business has unique needs, so your errors and omissions insurance price will be specific to your company. What you pay for E&O insurance will vary by company depending on the size of your business, the state your business is located in, coverage limits chosen and the risk class your business is associated with.
However, no matter what you pay, when you consider the cost of errors to your business, paying an insurance premium is worth it.
Insurance companies look at a number of different factors that can influence how much your E&O insurance costs, such as:
Business risk: If you're in a higher risk industry, you'll likely pay a more expensive rate. For example, a business owner of a financial consulting company that gives advice on investing millions of dollars will probably have a higher premium than a smaller financial advisor.
Coverage limits: The higher your policy limits, the more coverage you'll have, which usually means higher premiums.
Claims history: Typically, you may pay more for your E&O coverage if you have a history of liability claims made against your business.
Location: Rates will most likely vary depending on where your business is. For instance, you may have a higher insurance cost if you operate in a busy city.
E&O Savings and Discounts
You can help keep your errors and omissions insurance cost down by:
Training your employees
Checking your contracting system for quality control
Communicating with customers regularly about issues to make sure they're satisfied
Get a Fast and Free Errors and Omissions Insurance Quote From The Hartford
We're an insurance company backed by over 200 years of experience. We understand your business has unique needs and we're here to help get you the coverage you need. Obtenga una
small business insurance quote
today and learn how we can start protecting your business.
Última actualización: 21 de septiembre de 2023
Divulgaciones adicionales a continuación.
Find Out More About Errors & Omissions Insurance