Obtenga una excelente cobertura en minutos
Solo debe hacer unos cuantos clics.
Written by: Chloe Silverman, Senior Writer at The Hartford
Reviewed by: Gene Marks, CPA, Author & Small Business Owner
What Are Workers' Comp Codes?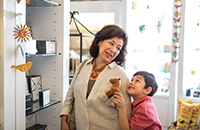 Workers' comp codes are three- to four-digit codes that identify types of work. Insurance companies use these codes to help estimate risk and determine
el seguro de compensación para trabajadores
costs.
Insurance agents or underwriters can look up the codes in the National Council on Compensation Insurance (NCCI) Scopes Manual. Each workers' comp class code includes information on the losses accumulated by specific types of work. From there, insurance companies can determine
workers' compensation costs
.
Generally, the more risk a worker faces, the higher the cost of
workers' compensation insurance in the industry
. For example, construction workers likely have a higher level of risk than graphic designers. The workers' compensation codes for both of these jobs would reflect the difference in risk.
Various contractors also have different codes and risk levels. Electricians, for example, have a different code from a carpenter.
Workers' comp class codes are a starting point for insurance companies as they determine cost and provide coverage to your business.
Are Workers' Compensation Class Codes the Same for All States?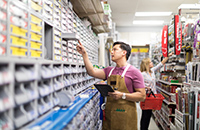 Workers' compensation class codes are not the same in every state. That said, most states use the NCCI's class code system. It helps insurance companies easily see the risk certain jobs face, as well as bring consistency in workers' compensation class codes across states.
In contrast, some states operate with independent or monopolistic state codes. This means a state's insurance class code system can vary based on their respective rules and regulations. For example, in certain states, a business may have to get coverage through a
state fund for workers' compensation
.
There are four monopolistic states:
Some independent states include:
If you want to research your state's code system, you can use the
NCCI State Map
.
What Is the National Council on Compensation Insurance (NCCI)?
The NCCI is an independent advisory organization that is largely funded by insurance companies. As stated earlier, the NCCI has a class code system that insurance companies look to for determining workers' compensation costs. The NCCI provides their class codes based on industry data and trends they've analyzed independently. They also provide access to data reporting resources, manuals and more to insurance companies.
States across the U.S. trust the NCCI's expertise to help guide their risk evaluations. Some of these states include:
How Much Does Workers' Compensation Cost?
The cost of workers' compensation varies depending on your business. Insurers determine workers' comp rates by:
The laws in your state of business. Researching your state laws is a must. Some states are monopolistic or independent, while others follow the NCCI class code system. This means the amount you pay can vary.
The size of your payroll. The more employees you have, the more your workers' compensation will cost.
The type of work your employees do. The more risk your employees get exposed to during the day, the more you'll pay for workers' compensation insurance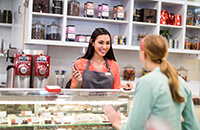 Workers' compensation class codes describe the level of risk specific jobs face. Generally, the lower the risk in the job, the less workers' compensation will cost. It's a similar approach to how insurance companies use
general liability class codes
to determine costs for that coverage.
How To Find My State's Workers' Compensation Rates
The Hartford's Workers' Compensation Insurance Coverage
The Hartford can offer you more than just great rates for workers' compensation insurance. Our coverage includes:
A preferred medical provider network that gives employees access to over 1 million medical providers.
Prescription drug features that include more than 65,000 pharmacies throughout the U.S.
Experienced nurse case managers who can coordinate the right treatments to help employees regain their health.
Pay-as-you-go billing to help manage cash flow effectively.
We're an experienced insurance company. For more than 100 years, we've helped protect businesses and employees with workers' compensation insurance.
Obtenga una cotización hoy
and see how our workers' compensation insurance can help you.
Última actualización: 21 de septiembre de 2023
Divulgaciones adicionales a continuación.
More Answers to Frequently Asked Workers' Comp Insurance Questions
6 Types of Insurance Your Business Needs Now
Download our FREE guide and in less than a minute we'll help you understand the following:
Basic definitions of the essential business insurance coverages.

High level understand of the costs of business insurance.

How you can get help finding the right coverage at the right price.