Get a Better Price When You Bundle
You could save hundreds** when you bundle auto and renters.
Bundle Your Auto and Renters Insurance and Save
If you're renting a home, apartment or condo, bundling auto and renters insurance can help you save money. We make it easy to
combinar el seguro
through the AARP
®
Auto and Home Insurance Program at The Hartford.
1
In fact, you could save hundreds** when you bundle your renters and auto policies.
Is It Worth It To Bundle Auto and Renters Insurance?
Bundling renters and auto coverages is a simple way to save time and money when shopping for insurance. Having different types of insurance with the same carrier can make it much easier to manage different policies. In addition, many insurance companies offer a multi-policy discount if you have more than one policy with them. With the AARP Auto and Home Insurance Program from The Hartford, you'll get insurance discounts of up to 5% off your auto insurance and 20% off your renters insurance.

Save Money With an Auto and Renters Insurance Bundle From The Hartford
The Hartford has you covered when it comes to
auto
y
renters insurance
. With our different coverage options, we can help you create a custom bundle that fits your needs and budget.
Renters Insurance Coverages
Even if you don't own your property, renters insurance can help you protect yourself and your personal belongings. Without it, you could face expensive unexpected costs that you'll have to pay out of pocket, like additional living expenses or medical expenses if someone were to get injured on your property. With the AARP Homeowners Insurance Program from The Hartford,
renters insurance coverages
incluyen:
Personal property coverage, which helps protect your personal belongings, like furniture or clothing, from a covered loss.
Personal liability coverage to help protect you if you're found legally liable for someone else getting injured.
Property damage to others, which helps cover you in situations where you damage someone else's property.
Loss of use coverage to help pay for temporary living expenses if you're not able to live in your rental after it's damaged by a covered loss.
Auto Insurance Coverages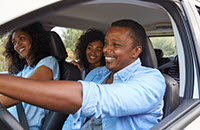 It's important to have auto insurance that fits your needs. Our
cobertura de seguro para autos
options through the AARP Auto Insurance Program from The Hartford can help make sure you're adequately protected in different situations. Examples of coverages included in car insurance are:
Bodily injury liability, which helps cover another driver's medical expenses if you're found to be at-fault in a car accident.
Property damage liability to help pay for costs if you damage someone else's property.
Collision coverage, which helps cover your vehicle if it's damaged from hitting another car or object.
Comprehensive coverage to help pay for damages to your vehicle from a non-collision event, such as a natural disaster or animal strike.
Medical payments coverage, which helps pay for medical expenses resulting from an accident, like treatment, rehabilitation and funeral costs. This coverage can also help pay for medical expenses for passengers and family members who are involved in an accident, regardless of fault.
Other coverages that aren't available in all states but might be required in certain states include:
Uninsured/underinsured motorist coverage
Personal injury protection (PIP)
How Much Does Auto and Renters Insurance Cost?
The average cost of car insurance in the United States is $2,014 per year, while the average annual
cost of a renters insurance
policy is $173.
2,3
However, individual insurance costs can differ based on factors like your:
Location: For example, you may pay a lower cost if your unit is located more inland versus if you lived in a waterfront rental.
Type of vehicle: The make, model and year of your car can all affect how much you pay for car insurance.
Coverage limits on your policy: Choosing higher coverage limits may increase your insurance cost.
Claims history: The less claims you've submitted in the past, the lower your rate will be.
Personal property's estimated value: You may pay a higher insurance cost if you own more expensive items.
In many cases, you can get additional insurance discounts on both policies when you bundle with the same carrier.
Types of Auto Insurance Bundles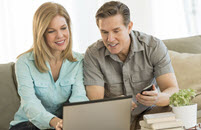 Bundling insurance policies can help you save time and money no matter what type of home you live in.
Renters and auto insurance: As a renter, you can save money when you bundle your renters and auto insurance.
Home and auto insurance: Homeowners can save on insurance by bundling their home and auto insurance coverages.
Condo and auto insurance: If you live in a condo, bundling condo and auto insurance can get you discounts on both policies.
Cotización
At The Hartford, we've earned our reputation for integrity and trust. For over 200 years, we've been helping people get the coverage they need to protect themselves and their properties.
Last Updated: November 3, 2023
** Los montos de ahorro promedio se basan en información comunicada por los clientes que se cambiaron a The Hartford desde otras compañías entre 1/1/22 y 12/31/22. Su ahorro puede variar. El ahorro promedio en el seguro para automóviles es de $507 y el ahorro promedio en el seguro de viviendas es de $120. Las diferencias de tarifas entre los afiliados y los no afiliados de AARP varían según el estado y la antigüedad de los afiliados de AARP. El descuento para auto y vivienda está disponible solo para asegurados que tengan tanto su seguro para auto y vivienda (o condominios y arrendatarios) por medio de los programas de seguros para autos y de viviendas AARP de The Hartford. El producto para viviendas no está disponible en todas las áreas, entre las que se incluye el estado de Florida.
§ La disponibilidad del beneficio RecoverCare y los niveles del beneficio varían según el estado. The Hartford RecoverCare Advantage® es una marca registrada de The Hartford.
§§ Se aplican términos y condiciones.
‡ Se aplican términos y condiciones. La exención por accidente y la desaparición progresiva del deducible no están disponibles para asegurados de California.
‡‡ Se aplican términos y condiciones. La disponibilidad varía según el estado.
Divulgaciones adicionales a continuación.
More Answers to Frequently Asked Bundle Insurance Questions