Get a Small Business Loan Today
It just takes a few minutes.
Grants for Small Business Owners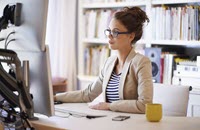 The costs can add up quickly when you're starting a business. Thankfully, there are many small business grants available for business owners. You just have to know where to find them. These grants are typically a specified amount of money that certain groups offer to help small business owners achieve their goals. It's important not to confuse grants with small business loans. The key difference is that you don't have to pay back grant money. And, unlike loans, when you apply for a grant, you don't have to put up collateral, worry about late fees or have interest accruing. Free money sounds great, doesn't it?
Business grants do come with a few limitations, though. Both the grantee and grantor must meet a list of requirements to approve the grant. Some small business grant programs may have eligibility requirements, such as having a
small business insurance
plan. If you don't meet the requirements, you may have to pay the grant back.
Federal Small Business Grants
There are many different types of grants, but they typically come from two major entities: federal and private. The U.S. government provides federal small business grants for different things. A small business grant is often given for very specific reasons and will not cover operational expenses, like paying off a debt or growing your business. They are particular to industries and specific causes deemed worthy by the federal government.
The Small Business Administration (SBA) works with different organizations to provide grants for businesses engaged in innovative research and development through the Business Innovation Research Program (SBIR). In fact, they encourage small firms to undertake research that will meet federal research and development objectives. The SBA's State Trade Expansion Program (STEP) also provides financial awards to state and territory governments. These awards can help small businesses or companies with export development.
Federal government grants are generally given to:
Nonprofits
Educational institutions
State and local governments
You can visit the
federal grants
site to search for ones that may apply to your business.
Private Business Grants for New Business Owners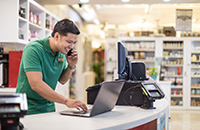 Private business grants will vary depending on the nature of your business. Small businesses usually apply for federal grants. However, there are times when not-for-profit businesses and state or local governments offer economic development grants. Consider checking with your state and local governments for grant opportunities. Many groups offer grants to:
Micro-businesses
Ethnic groups
Veteran-owned businesses
Examples of private business grants can include:1
FedEx Small Business Grant Content
Second Service Foundation grants (for veterans or their spouses only)
IdeaCafe Small Business Grant (only required to have a business plan)
NASE Growth Grants (micro-businesses only, 10 employees or fewer)
Wells Fargo Community Giving (nonprofits and educational organizations only)
The Amber Grants (women-owned businesses only)
StreetShares Foundation Grant (exclusive to veteran entrepreneurs in the food and beverage industry)
Walmart Foundation Grants (nonprofits only)
Visa Everywhere Initiative
Grants To Start a Small Business
Grants are a great option for
financing a startup
, but they do require dedication. Applying for a grant is free, but it's competitive. If you have a good business idea and need money to fund it, the challenge may be worth the fight.
Tax dollars fund government grants. This means Congress and the White House approve any federal grants. Grants align closely to the agendas of federal agencies, like the Department of Energy or the Department of Agriculture. Grants for small business startups that advance scientific research are prioritized. If you don't fit this niche, there are still quite a few options. So, where does your small business fit in the realm of federal business grants? What about private business grants?
Many large corporations look for opportunities to help small business startups succeed. As mentioned above, FedEx, Walmart and Visa all provide private grant programs for small businesses. Other companies that provide private grants include LendingTree, the Coca-Cola Foundation and many more. Do your research and apply for the grant that is specific to your business, because there are quite a few out there.
What Is Grant Fraud?
The U.S. awards hundreds of billions of dollars' worth of federal grants to small businesses and other various groups, including:
Local governments
Universities
Organizations
Personas
Empresas
Grants come with specific requirements and guidelines. Despite this, misuse, deceit and abuse of grants still happen.
Grant fraud could include:
Embezzlement
Robo
Bribery
False claims or statements
Grant fraud happens when an individual attempts to deceive the government or private grant giver in any way. Lying, cheating or stealing are all considered fraudulent behavior when it comes to grants.
The Department of Justice Office of the Inspector General
warns parties that consequences of federal grant fraud can include:
Debarment from receiving future funding
Administrative recoveries of funds
Civil lawsuits
Criminal prosecution
If you have received a grant from the federal government or a private party, ensure that your business is spending the money appropriately.
Applying for Grants as a Small Business Owner
Applying for grants can be time consuming. That's why it's best to start your application early with plenty of time to complete it. Some tips for successfully applying for grants for your business include:
Staying selective: You'll want to pick grants that you're eligible for. You'll also have a better shot if your products or services align with the goals of the company that's offering the grant. They look for businesses that are a good match for what they stand for.
Sharing your passion: Throughout your grant application, you should communicate your passion for your business. This helps the reviewer get behind your ideas and feel invested in your goals.
Using numbers to back up your points: Organizations want to invest in businesses that are thriving and show growth potential. This means that you'll want to use numbers like sales figures and growth percentages to show you have the potential to grow your business.
Providing accurate information: If you make any mistakes in the application process or the information you provide isn't up to date, it can slow down the reviewing process. To help prevent this, you can have multiple people proofread your application before you submit it. Following a small business start-up checklist will also help you know what information you may need.
Getting advice from others: You can talk with program staff, experts, customers or former grantees for advice and tips on filling out applications. It's also a good idea to run your products and services by them for advice.
In addition to grants, you can also pursue other
financing techniques
, like working with angel investors or crowdfunding.
Learn More About Small Business Grants From The Hartford
No matter what type of business you run, we have your back. We've helped small business owners like you for more than 30 years. To find out how we can help protect your small business,
get a small business loan
 hoy mismo.
FAQs About Business Grants for Small Businesses
Can I Get a Grant To Open My Business?
Yes, you can. Some grants that can help your small business open include the:
Small Business Innovation Research Program (SBIR): This program encourages small businesses to participate in federal research and development that has the potential for commercialization.
Small Business Technology Transfer Program (STTR): Similar to SBIR, this program lets small businesses participate in federal research and development to help explore their technological potential and find new ways to innovate.
USDA Rural Business Enterprise Grant Program: This grant offers technical assistance and training to small rural businesses.
What Kind of Grants Can I Get To Start a Business?
Grants can help you start, develop or expand your business. There are a variety of grants you can apply for, like:
Government grants: The federal government usually offers economic development grants to small businesses. You can learn more about these on the site for federal grants.
Grants for veterans: This can include opportunities like Nav's small business grant, which offers up to $10,000.
Grants for women-owned businesses: You can check for these at Women's Business Centers near you.
How Do You Qualify for Small Business Grants?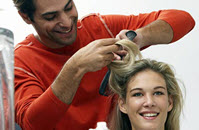 To qualify for a small business grant, you must meet the eligibility requirements. You have to submit a grant application and, in most cases, a grant proposal and business plan. When applying for a grant, you will want to make sure that you follow the specific deadlines closely because most grant programs will not accept applications after the deadline has passed. Each grant will have different eligibility requirements and processes to follow. You can visit
Grants.gov
to confirm your eligibility for any government-funded grants.
2
What Can a Small Business Grant Be Used For?
Before you receive grant money, you'll have to explain how you'll use it and then stick to that. If you don't, you may have to pay it back.
Typically, you can use grant money to fund different parts of your operations, like:
Marketing efforts
Training and education for you and your team
New equipment
How Do You Find Small Business Grants?
To get a small business grant, follow these basic steps:
Search for grants that you're eligible for and that align with your business.
Write a detailed business plan.
Give yourself at least a few weeks to fill out the application thoroughly.
Have a few people proofread it before you submit it.
What Is the Easiest Grant to Get?
Some common grants that small businesses apply for include:
How Do I Get Local Grants for My Small Business?
Each state has a Small Business Development Center (SBDC) that can help small business owners with obtaining financing.3 You can work with your local SBDC office to identify available local grants for small businesses in your community.
Última actualización: 12 de septiembre de 2023
1 Digital.com, "Small Business Grants: Here Are 23 You Can Apply For in 2023."
2 Grants.gov, "Grant Eligibility."
3 Chamber of Commerce, "Government Grants for Small Businesses in 2022."
Divulgaciones adicionales a continuación.
More Answers to Frequently Asked Small Business Insurance Questions