Obtenga una excelente cobertura en minutos
Solo debe hacer unos cuantos clics.
What Is a Surety Bond?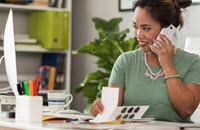 What's the surety bond definition? A surety bond guarantees that your small business will perform the agreed-upon services. These bonds financially guarantee that your customer will be paid if they don't receive services. So, if you run a barber shop and a customer claims that they paid but didn't receive services, your bond will provide them with reimbursement.
Similar to having certain
small business insurance
coverages, being a bonded company or having surety bonds makes you more credible and reliable in the eyes of many customers. In fact, many clients may require contract bonds before working with you, especially for construction projects. These guarantee that they'll be compensated if you don't deliver the services outlined in the contract.
Many small businesses also need license and permit bonds before they operate. To see what's required in your area, you can check with your state. For instance, you may need a contractor license to operate in your area. Once you have that, government entities or clients may also require you to get bonds in order to fulfill their contracts with your small business.
How Does a Surety Bond Work?
For some clients, bonds are required before they'll work with your small business. In fact, many contracts require you to be a bonded company. To get the right bonds, you'll want to find a surety company or work with your insurance company. They'll determine how much you'll pay for your bonds depending on factors like your:
Industria
Credit score
Financial history
The bonds you get will financially guarantee that your clients will get paid if you don't provide the right services to them. This guarantee can help bring customers back for years to come.
What Are the Three Types of Surety Bonds?
There are many types of bonds. Three important types of surety bonds include:
Bid bonds: This is a construction bond that guarantees the bidder will honor the terms stated inside the bid. If they don't, the project owner can be compensated by the bond.
Performance bonds: With this bond, the contractors agree to complete projects in accordance with the contract. If they don't, the bond will reimburse the customer.
Payments bonds: These bonds are typically issued to contractors and ensure that all parties in a project will be paid. Essentially, everyone working on the project is protected against not being paid for their work.
License and Permit Bonds
Business license bonds are often required before you can operate your small business. For example, if you run a liquor store, you'll need the right licensing and permits, including a liquor tax bond. These are a promise from your small business to pay your taxes. Some other types of license bonds include:
Compliance bonds, which guarantee that a company follows the law when doing business.
Public safety bonds that protect the public from financial loss from physical damage.
Financial guarantee bonds, which guarantee the payment of taxes or fees.
Public protection bonds to protect the public from financial loss from fraud or unfair dealings. One example could be a mortgage broker bond.
Construction and Performance Bonds
These bonds act as a financial guarantee to project owners that the work that's agreed upon in a contract will be completed. If it's not, the project owner can receive compensation from the bond.
Court Bonds
The surety bonds that are required in court are known as court bonds. These can be judicial bonds that guarantee the payment of court costs in lawsuits. They can also be probate bonds that guarantee the performance of an executor of an estate for a person that recently passed away.
How Much Do Surety Bonds Cost?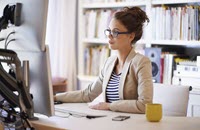 So, how much does a surety bond cost? Surety bond costs can vary depending on factors like your:
Bond amount required
Financial history
Type of surety bond
Credit score
Who Does a Surety Bond Protect?
What's the difference between
bonds and insurance for small businesses
? Surety bonds help cover third parties like customers and suppliers, while insurance policies help cover you as a small business owner.
How Do I Get a Surety Bond?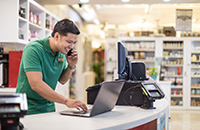 The amount of time it takes to get a surety bond depends on the type of bond you're looking to get. Generally, it doesn't take long to get a surety bond if you're prepared with your:
Personal information
Business information
Financial information
For most companies, you can also apply online. Some steps to follow to
get a surety bond
incluyen:
Looking at the bond requirements in your state
Determining how much bond coverage you need
Finding a surety bond company to work with
Applying and getting a quote for a bond
Last Updated: August 11, 2022
More Answers to Frequently Asked Small Business Insurance Questions