We insure more than 105,000 outpatient healthcare small businesses throughout the country.
Made-to-Order Medical Business Insurance
We believe in offering the kind of coverage that has your back. That means getting you the protection you need, without all the extras you don't. Our team will work with you to create a custom policy for your medical business insurance that will cover the specific risks you may face. That's what we've done for the 100,000+ other medical offices that trust us to protect them.
Who Needs Medical Business Insurance?
Psychologists
Dentists
Counselors
Medical Care Providers
Chiropractors
Optometrists
Doctors
Medical Business Insurance that Protects You and Your Patients
Working in healthcare comes with risks that a lot of other professions don't have to worry about. Every day, you have to deal with patients and handle sensitive information, which can cause potential issues. Having the right insurance policy can make sure you're protected if you do. Because we specialize in small businesses, we know the important coverages you need, and we've put them together in our Business Owner's Policy:
General liability insurance, which can protect your medical practice from lawsuits for bodily injury or property damage.
Commercial property insurance, which covers the place where you do business and the tools you use, like computers, therapy equipment and medical instruments.
Business income insurance, which helps replace lost income if you can't run your business because of covered property damage, like a fire.
Get Great Benefits With Our Small Business Insurance
Premium payment options
Expert resources
Customizable coverage
Dedicated customer service
Payroll billing feature
24/7 instant access to obtain a certificate of insurance
Taking Care of Your Team
Whether you're meeting with a patient or your receptionist is organizing files, accidents can happen. Protect your business and your employees with medical business insurance.
According to OSHA, there are over 600,000 needlestick injuries each year in the United States.1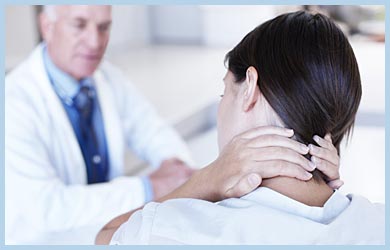 Lesiones
"One of my hygienists who's been with me since I started my practice started to get a pain in her neck. Apparently it's a common injury for hygienists from the way they constantly move their head when treating patients. She now sees a chiropractor regularly."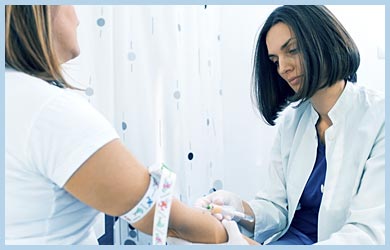 Needlestick Injury
"We're very careful when taking patient's blood. But accidents do happen. In fact, just last week one of the phlebotomists pricked herself with a needle when trying to discard it. Of course she had to get blood tests done to make sure she didn't have any bloodborne pathogens."
Workers' comp can help cover accidental needlestick injuries by covering the medical expenses to help your injured worker heal, along with paying for any necessary treatments.
Covering Your Operations
No matter how hard you try to avoid them, mistakes happen. And in the medical industry, these accidents can result in costly lawsuits that could shut down your business. Having the right coverage will make sure your medical practice is protected.
The most common claim in 2018 for small businesses like yours was slip and fall accidents.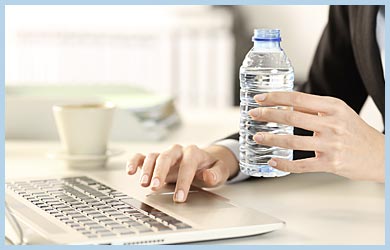 Water Contamination
"Our state health department issued a city-wide 'do not drink' advisory on our local water. Thankfully, we were able to stay open by purchasing bottled water. The ban lasted almost 2 weeks, and keeping that much bottled water on hand added up quickly."
Drinkable water coverage can provide protection from lost income if you have to shut down, or can help cover the costs of purchasing bottled water in order to stay open.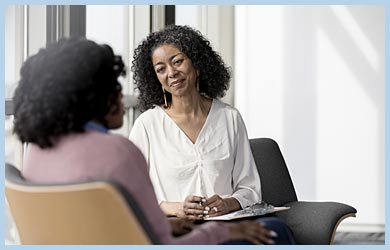 Lost Records
"We were in the middle of electronically backing up all of our paper files when we had a fire. Unfortunately, everything was damaged and now my staff has to spend lots of extra time to research and recreate everything that was lost."
Our valuable papers and records coverage can help if a client's important files or medical records end up missing or damaged because of a covered loss, like a fire.
Protecting Your Property
Accidents and disasters happen every day. Be sure you're ready for any emergency and have the support you need if your business suffers from a loss or has to shut down unexpectedly.
Across the US, over 5,500 fires occur each year in health care facilities.2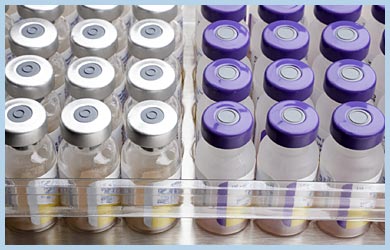 Lost Medicine
"I came in on Monday greeted by an awful smell. Apparently a storm knocked out our power over the weekend and my refrigerator never turned back on. All of our insulin had to be thrown out."
Spoilage coverage can help pay to replace perishable medicines that are lost as a result of a power outage, equipment breakdown or fridge contamination issue.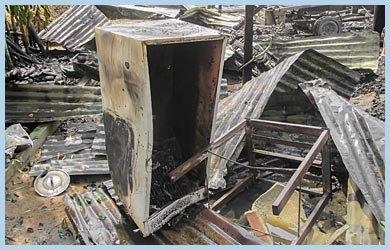 Daños a la propiedad
"Every time I grabbed my lunch, I was reminded that our break room refrigerator needed to be replaced, but I kept forgetting to actually buy one. And then, one night I got a call that my building was on fire. The compressor overheated."
Un
business owner's policy
can help when disaster strikes. If your business can't operate because of a fire, natural disaster or even theft, this can help get you back up and running.
Get a Quote for Medical Office Insurance
We're backed by more than 200 years of experience. Our specialists are here to help you get the right type of coverages so you can continue running a successful medical office.
Find out more about other science and medical professions we insure:
Medical Business Insurance That Has Your Back
Get the protection you need to help keep your small business running successfully.
Iniciar cotización
More Answers to Frequently Asked Business Insurance Questions
For Larger Firms
Larger medical facilities typically require specialized insurance coverage.
2 National Fire Protection Association, Fires in Health Care Facilities, 2017
Divulgaciones adicionales a continuación.