What Is Liability Insurance Coverage?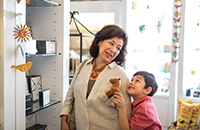 If you find yourself asking, "What is Liability Insurance coverage?" you're not alone. Liability Insurance is a broad term used to describe coverage that can help protect you from the costs of a lawsuit or when others claim you are responsible for damage to their person or property. Typically, liability insurance falls under the categories of business/commercial, home, auto, personal and professional.
Most people require multiple types of liability coverage. Some of these coverages are mandatory in certain states. Most states require drivers to have Auto Liability Insurance. Every state except for Texas requires certain businesses to have Workers' Compensation Liability insurance. Typically, most businesses need
General Liability insurance
.
What Is Covered by Liability Insurance?
Liability insurance helps cover the costs of claims that you are responsible for another's bodily injury, property damage, financial loss, damages due to a faulty product, and more. Liability insurance is included in both business and personal policies. Before you can decide what you need, it's important to understand what is covered by the different kinds of liability insurance. Here's a closer look at what is typically covered by the most common types of liability insurance.
Property Damage – This involves damage to another person or organization's property. Property can include but is not limited to houses, buildings and vehicles. It also includes structures such as mailboxes, fences and gazebos as well as trees, lawns, and gardens.
General Liability can help if your business causes damage to someone else's property. In this case, General Liability can help pay for legal costs and the costs to repair the damages.
Personal Auto Liability can help cover the cost of damage that you cause while driving. For example, if you accidentally hit a vehicle from behind while driving, Personal Auto may help cover the cost of damage to the other person's vehicle.
Bodily Injury – It's not uncommon for people to suffer bodily injuries in an accident. Liability insurance coverage can help cover the costs of claims made against you or your business if you cause an accident which results in bodily injury to others.
Workers' Compensation Insurance and Auto Liability Insurance are mandatory in almost every state. This means, if you plan to run a business with employees and/or drive a personal vehicle, you must have these insurance coverages. Workers' Compensation Insurance helps cover bodily injuries or illnesses that employees sustain while working. Auto Liability Insurance helps cover bodily injuries that happen to others, if you are at fault in a car accident.
Product and Service Liability – It's not unusual for businesses to be sued for faults in their products and services. For example, you may run a financial business. If your business advises a client on a financial strategy, and the client ultimately loses money because of it, they may make a claim against your business. Professional Liability can help cover the costs of these types of claims made against your business.
It's not only financial damages that are covered by Professional Liability though. Say a contracting business incorrectly installs a bathroom sink. The customer could make a claim against the contractor because of this error. In this case, Professional Liability Insurance may help cover the costs of the claim against the contractor.
Basic Types of Liability Insurance
How Much Liability Insurance Coverage Should You Have?
Buy at least enough personal liability coverage to equal your total net worth, is a common rule of thumb. Often it makes sense to buy more. Generally, how much liability insurance you should get depends on several factors. These factors may include state requirements, the total value of the assets you want to protect and your budget for insurance.
Different states in the US require different types and amounts of liability coverage. Most states require businesses to carry Workers' Compensation Liability Insurance to protect employees from the costs of work related injuries and illnesses. Texas is the only state that doesn't mandate businesses have Workers' Comp.
And most states require drivers to carry Auto Liability Insurance and coverage requirements can differ so it's important to know your own state's requirements. Personal auto insurance is available for individuals and commercial auto insurance is available to businesses.
The minimum amount of auto liability coverage you need depends on the state you're in. For example, for auto insurance, the state of Pennsylvania requires drivers have a minimum of:
$15,000 for injury/death to one person per accident
$30,000 for injury/death to more than one person per accident
$5,000 for damage to property per accident
When buying liability coverage be sure to consider the total value of all of your assets (your net worth), a popular rule of thumb is to buy at least an amount equal to your net worth, if not more. Without the right level of liability insurance, your assets may be in jeopardy if you are sued. Consider purchasing a Personal Umbrella Policy when additional liability coverage is needed. It's an important way to supplement your primary coverage. If a claim exceeds the limits of your underlying coverage, an umbrella policy is there to help cover the remaining costs.
How Much Does Liability Insurance Cost?
Generally, the cost of liability insurance coverage depends on the type and amount of coverage you choose, plus factors that help indicate the likelihood you will have a claim, as well as the potential severity of the claim.
General Liability Insurance for businesses looks at factors such as:
The size and safety conditions of your business's location
The type of business you run and its risks
Your liability history (have claims been made against you or your business in the past)
The location of your business
These factors, and others, are used to help determine the likelihood that a claim will be made against your business. They also help determine the possible severity of the claim.
Auto Liability Insurance cost may be determined by factors such as:
How often you drive and the average distance you travel
El lugar donde vive
Su edad
Your relationship status
Financial history
Driving record
The type of car you drive
These and other factors may be used to help determine your driving risk and thus what you will be charged for auto insurance. For example, even if you're a safe driver, the likelihood of you being involved in an accident goes up if you drive 50 miles or more a day as opposed to 2 miles a day.
Without the right type and amount of liability insurance, if a claim is made against you, you might have to use your own personal assets to pay the costs. For example, say you have a landscaping business. While working on a customer's garden, one of your employees cuts down a tree that accidentally falls on your customer's garage. Your General Liability Insurance can help cover the cost of the damage to the customer's garage. But if the damage costs $200,000 and your General Liability policy has a property damage limit of $100,000, you may have to pay the difference out-of-pocket. However, If you have Commercial Umbrella Liability Insurance, you may be okay. After your primary liability coverage limit is reached, your umbrella policy could help pay the remaining costs.
Here's another example of why buying enough liability insurance is so important. Perhaps you own a home and are covered with Homeowner's Liability Insurance. While entertaining company, a guest slips and falls on your hardwood stairs and is injured. They make a claim against you for the cost of their injuries which amounts to $150,000. If your property insurance covers bodily injury claims up to $200,000, your homeowner's insurance may cover the entire cost of the claim.
What Is Not Covered With Liability Insurance?
General liability insurance typically does not cover damage or injuries to you as the insured or your personal or business property. It also doesn't cover damages to family members who are under your policy. It doesn't cover vehicle damage, employment issues or mistakes your or employees may make as business professionals.
Because there are so many types of liability insurance coverages for both personal and business risks, it can be difficult to list everything that each policy doesn't cover. However, it's important to note that General Liability insurance and Personal Liability insurance do not cover intentionally harmful or fraudulent acts.
Because liability insurance policies cover different risks, it's important to make sure there are no gaps in your liability coverage. For example, Business General Liability does not cover worker injuries. Worker injuries are covered by a separate type of policy: Workers' Compensation Insurance. General Liability also doesn't cover errors in your services. Those are typically covered by Professional Liability. If you are unsure about the liability exposures you or your business face, and the insurance coverage you need, consult with your insurance professional.