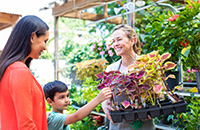 If you've ever wondered, "What licenses do I need to start a business?" you aren't alone. Business owners want to make sure they have the right business licenses, but the hard part is finding out which ones you'll need. That's because rules and requirements can vary at the state and federal levels.
For example, the federal government requires licenses for businesses in industries that could have an environmental impact, such as:
Agriculture
Fisheries
Mining and drilling
The government can also require businesses to have certain licenses if its products and services pose a safety concern, like:
Aviation
Firearms
Nuclear energy
Local government licensing requirements can be broad and apply to more industries and types of businesses. When you register your business at the state level, you'll find out which types of licenses your business will need. It's a good idea to check with your city or county to make sure your business complies with any license requirements.
What Licenses or Permits Are Needed To Start a Business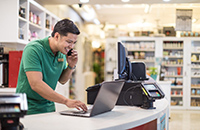 You'll find that federal regulations from what your state requires for licenses and permits will vary for different types of businesses. General business licenses or permits you may need include:
Doing Business As (DBA) license to allow you to operate your business using another name, other than your legal name.
Federal/state tax identification number for tax reporting.
Employer identification number (EIN), which is also known as a federal tax identification number. This identifies your business entity at a federal level.
Sales tax license or permit if you sell a product or service.
Zoning permits, depending on the location of your business.
Health permits if your type of business requires it. This can include restaurants o medical offices.
Be aware that you'll need a federal business license and permit for these types of businesses:1
Agriculture, like importing or transporting animals, animal products or plants.
Alcoholic beverage manufacturers, wholesalers, importers or retailers.
Aviation if your business involves operating aircraft, transporting goods or people through air or aircraft maintenance.
Broadcasting through radio, television, wire, satellite or cable.
Firearms, ammunition and explosives manufacturing, dealing or importing.
Fish and wildlife activity, such as importing or exporting wildlife and derivative products.
Fisheries that engage in commercial fishing of any kind.
Maritime transportation that involve shipping cargo by sea.
Mining and drilling for natural gas, oil or other mineral resources on federal land.
Nuclear energy production, distribution or a fuel cycle facility.
Transportation and logistics that involve oversized or overweight vehicles.
Even home-based businesses need to make sure they have the proper licenses and permits. It's a good idea to check your local laws to make sure you're complying before you operate your business.