Your small business' name is a vital asset. It represents your brand and gets put on a lot of things, like your:
Business cards
Checking account
Insurance policies
Contratos
Front door
Signage
When it comes to starting a business, it takes a lot of hard work. By this point, you've invested a lot of time and resources. That's why protecting your business entity is important. If you're wondering how to secure a business name and protect your company, we're here to help.
How to Protect a Business Name With a Trademark
You'll have some protection if your state requires business owners to register their companies. Secretary of State offices typically don't allow competing businesses to register names that are too similar. For example, registering a business as a limited liability company (LLC) can help protect a company's name. So, if you form an LLC, no other LLC or corporation can register the same name in the state.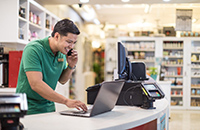 This won't help you, however, if you're doing business in multiple states or online. In these cases, your best bet is to register a trademark to help protect your business' name nationally.
You can file trademark applications with the United States Patent and Trademark Office (USPTO), but it can get complicated. For example, should you be applying for a trademark on the federal or state level? Or does your chosen name clash with an existing trademark? A law firm specializing in intellectual property can help you make an informed decision.
How to Protect a Brand Name and Logo
When it comes to protecting your brand name and logo, registering your trademark is essential.
Business owners become trademark owners as soon as they start using a trademark with their products or services.1 But this doesn't mean other businesses in a different industry in the same area can use a similar name or logo as your business.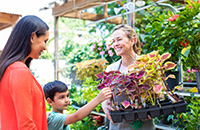 For example, let's say you own a clothing store and create a logo for your business. You're the trademark owner of that logo, but other non-clothing retail businesses can use a similar logo for their business. And your rights to the trademark are limited to your location.
That's why registering your trademark is important. A federal trademark gives you stronger rights that you can benefit from across the country.2
If you're filing a trademark application, be aware that the process can take 12 to 18 months. Registering a trademark can be a complex process. In fact, there are six steps involved:3
Determining a trademark application is right for your business
Getting ready to apply
Preparing and filing an application
Working with the assigned USPTO examining attorney
Receiving approval or denial of your application
Maintaining your registration
Be aware that filing a trademark application with the USPTO doesn't guarantee that your trademark will get registered. The agency can deny applications for different legal reasons.
Applying for a trademark registration will also cost your business money. The fee ranges between $250 and $350 per class of goods or services.4